North America is the third-largest continent, with 23 countries within its region. Each of these countries has charms that can entice any traveller for weeks. From hearty cuisine, historic landmarks, and an abundance of options for entertainment to a wide range of outdoor adventures to embark on. There are different kinds of outdoor activities in which you can indulge yourself in North America. You can opt for a thrilling adventure as well as a relaxing one. In this article, we will explore the great outdoors in some regions of North America through the most exhilarating ventures you must take part in.
Explore the Trail of Canadian Rockies – Canada
The Rocky Mountains are one of the highest national parks in Canada. Hiking up the trails towards the stunning peaks and through the mesmerising glaciers is an experience like no other. It might seem daunting and exhausting, but after you reach the top, it will be that much more rewarding. Most of this park is designated for wilderness; you will be surrounded by nature in its raw form.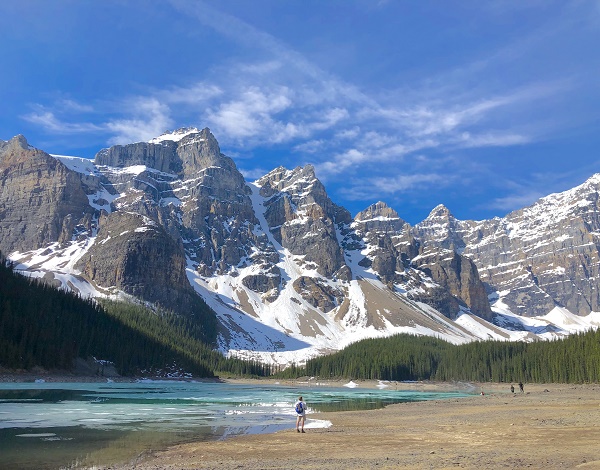 Several major river systems running through the range originated in the Canadian Rockies. The hikes through the trails of the Rockies will take you to some amazing remote locations that are perfect for camping under the open sky. The exhilarating adventures you will encounter here are simply sublime.
Kayaking on the Caribbean Coast – Panama
Kayaking is probably the best way to explore the small yet fascinating country of Panama. It is naturally and culturally enriched, so you can tour every nook and cranny of the country with high expectations. The Caribbean Coast of Panama features crystal clear waters outlined by white sand beaches and a stunning sea view.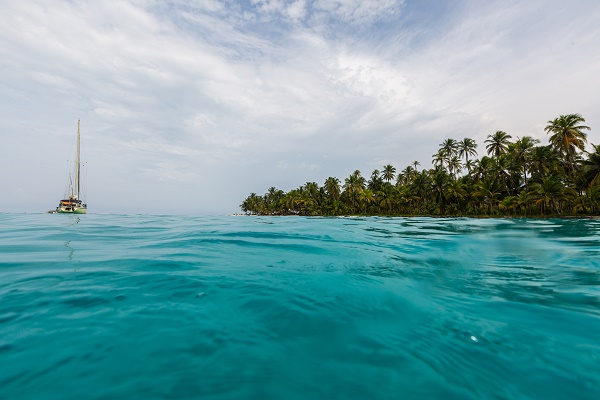 While Kayaking over Panama's Caribbean coast you can get a broader and a breathtaking view of the picturesque bays and secluded mangrove forests. Based on your level of skills, expertise, stamina and interest, you will have plenty of options between a peaceful paddle or more challenging rapids. Have close-up interactions with Latin American wildlife like dolphins, turtles, and birds. Kayaking can be both relaxing and exciting, especially when it is coupled with an uninterrupted view of the Caribbean Coast of Panama.
Riding Mountain Bikes – Costa Rica
Costa Rica is filled with opportunities to indulge oneself in countless adventurous and thrilling activities. But if you want to experience the authenticity of the lush rainforests, majestic waterfalls, and stunning beaches, then you will definitely enjoy hiking, ziplining, and of course, riding mountain bikes.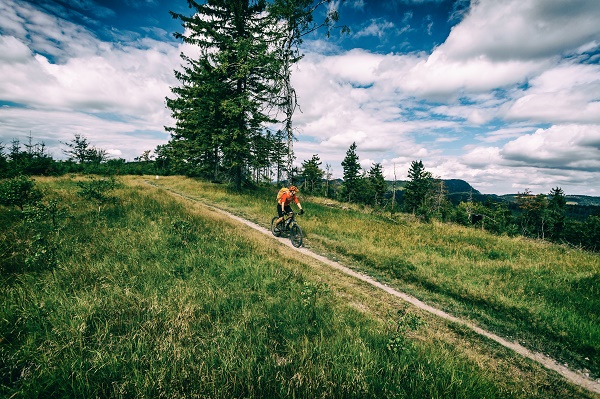 Though some of the routes are muddly and rocky, with steep drop-offs, twisted and go through spectacularly lush and beautiful forests, while others are paved along the countryside sceneries. The thrill is just going along with whatever may come. Believe it when we say you will not have a dull moment in Costa Rica. No wonder it is visited by hundreds and thousands of travellers each year.
Swim at Semuc Champey – Guatemala
If there is one thing you must do while staying in Guatemala, then it is to visit the series of natural pools filled with crystal-clear waters deep in the jungle. They are as beautiful to see as they are peaceful to swim in. Its remote location makes it harder for tourists to reach it. But if you can manage to catch a ride there, the trip will be more than worth the hassle.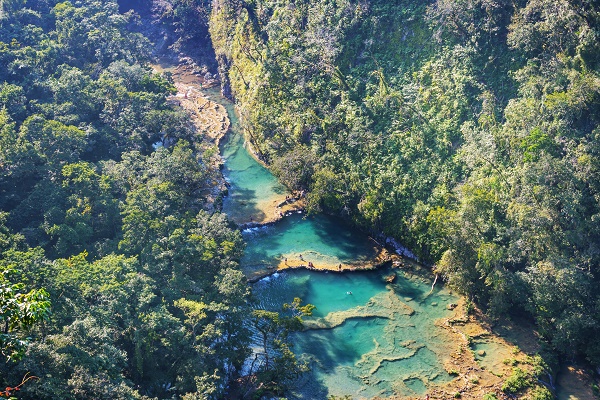 However, there are some places where you can board a shuttle bus like Rio Dulce, Flores, Antigua and Lake Atitlán. Although, they may take up to 8 hours while hurtling through bumpy roads to reach Lanquín, the closest town to Semuc Champey. Some people book hostels and lodges in Lanquín if anything closer to the pools is not available.
Whitewater Rafting – Honduras
One of the most thrilling outdoor activities that all adrenaline seekers will enjoy in Honduras is Whitewater rafting, also known as river running. The Cangrejal River, on the border of Pico Bonito National Park in Honduras, provides thrill-seekers with the perfect atmosphere to enjoy this dangerous and exhilarating sport.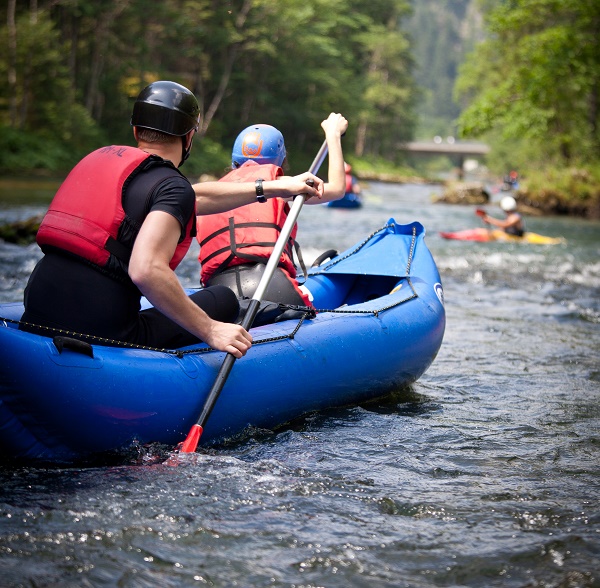 The Cangrejal River has Class III-IV rapids dodging giant boulders underneath the turquoise water. The region's longest rafting experience is in La Mosquitia, with strong currents. Yes, the current may be too intense for people with less experience with the activity; however, there are always dozens of professional outfitters in the region ready to provide you with a helping hand and a few life-saving instructions. This activity is in no way for the faint of heart because once you take your place on the raft, you are at the mercy of the river.
Volcano Boarding – Nicaragua
Over the years, people have often tried to do many reckless things just for the shot of the adrenaline most crave. So, Volcano Boarding being one of those activities should not come as a surprise. Speeding downhill on the ashy slopes of Cerro Negro near León, a Unesco World Heritage Site known as León Viejo, is among the most exciting things to do in North America.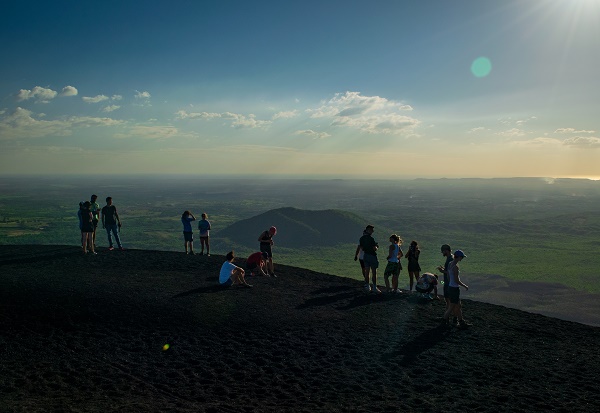 Here lie the 400-year-old ruins of León Viejo buried under the ashes after the eruption of the Momotombo Volcano in 1610. This place can be visited easily through various agencies for a guided tour, or if you wish to hike up or sandboard down the black volcanic slopes, that can be arranged too. If you hike up to the top, you will be greeted with the most serene view of the surrounding landscapes, which is very relaxing. While the speed and fear, coupled with the intoxicating adrenaline rush of sandboarding down the volcano are invigorating.
Try Your Luck With Ultra-light Aviation – Martinique
Now for the final entry to this list, let's take it to the sky again. Though it may seem less physically strenuous, however, the experience is no less breathtaking. Martinique is a stunning French Island with a mesmerizing ocean view, luscious hills and mountains and picturesque landscapes in all directions. Knowing all that, who would want to miss a chance to get an uninterrupted view of them from the sky?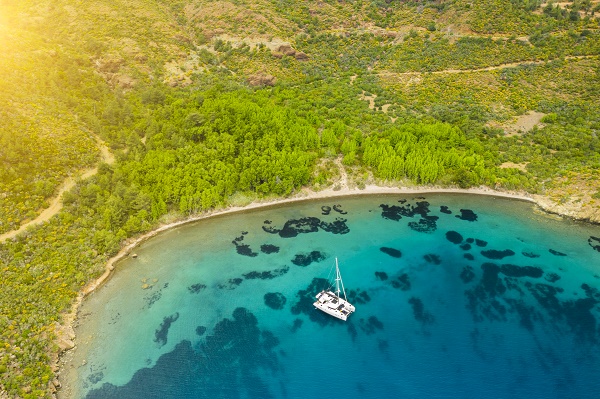 In Martinique, you can hire an Ultra-light Aviation like a gyrocopter to get a glimpse of the dreamy visuals of the island. The ancestor of the helicopter helps the passenger fully take in a clear view of the region. It can take you on a flight over the plains, waters and the volcano. The 15 to 45-minute flight, depending on the weather and intensity of the wind current, will start from Lamentin and give you an overview of some of the most astonishing wonders of the island like Ducos, Trois-Ilets, Pointe du Bout, Anse à l'Âne, and many others. So, during that time, try to take in all you can as it is a once-in-a-lifetime kind of experience.
From Kayaking on the Caribbean Coast to Volcano Boarding in Nicaragua, these are some of the most thrilling and fascinating ways to explore the great outdoors in North America. So, if you also want to try your luck at any of these ventures, then book your flight today from NCL Tours.