As travellers, we often seek the extraordinary, the hidden, and the off-the-beaten-path destinations that stir our senses and kindle our wanderlust. In 2023, as the world opens its arms to exploration once more, we invite you to step off the well-trodden paths and into the realm of Europe's hidden gems. Beyond the iconic landmarks and bustling capitals, there lies a tapestry of serene landscapes, quaint villages, and cultural wonders that are often underappreciated. Join us on this enchanting journey as we unveil the most beautiful yet underrated places in Europe that truly deserve your attention.
Cappadocia, Turkey: Where Dreams Take Flight
Cappadocia, Turkey, although technically located in Asia, is often associated with Europe due to its cultural and historical connections. In 2023, it remains one of Europe's most enchanting and underappreciated hidden gems. This otherworldly landscape, sculpted by volcanic activity, boasts surreal rock formations, underground cities, and ancient cave dwellings.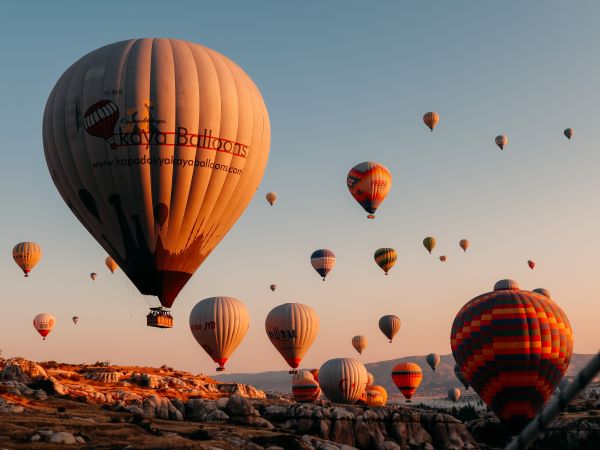 Hot air balloon rides over the fairy chimneys at sunrise paint an unforgettable picture. The region's rich history, including early Christian cave churches, adds to its allure. Cappadocia offers a unique blend of natural wonders and cultural treasures, making it a must-visit destination for those seeking the extraordinary in Europe.
Cinque Terre, Italy: A Painter's Palette on the Cliffs
Cinque Terre, a cluster of five colourful fishing villages perched on the cliffs of the Italian Riviera, is a UNESCO World Heritage site that often takes a backseat to its more famous Italian neighbours. The charm of Cinque Terre lies in its simplicity and authenticity. Its pastel-painted houses, vineyard-covered hills, and dramatic coastal trails beckon hikers, photographers, and romantics.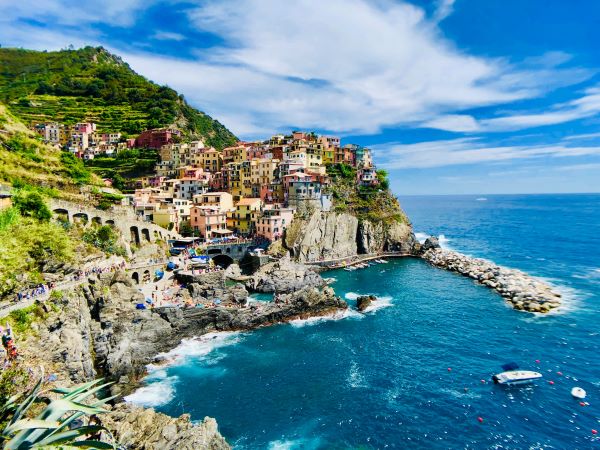 Each village has its own unique character, from the vibrant Riomaggiore to the tranquil Corniglia, and they are connected by a network of hiking trails offering breathtaking vistas of the Ligurian Sea. For lovers of Italian culture, cuisine, and coastal beauty, Cinque Terre is an unmissable gem.
Bled, Slovenia: A Fairytale Escape to Lake Bliss
Nestled in the Julian Alps of Slovenia, Lake Bled is a picture-perfect destination worth a postcard. However, sadly, it is often overshadowed by its more illustrious European counterparts. The star of the show is Bled Island, home to a charming church with a wish-granting bell. Row a traditional Pletna boat to the island and ring the bell to make your dreams come true.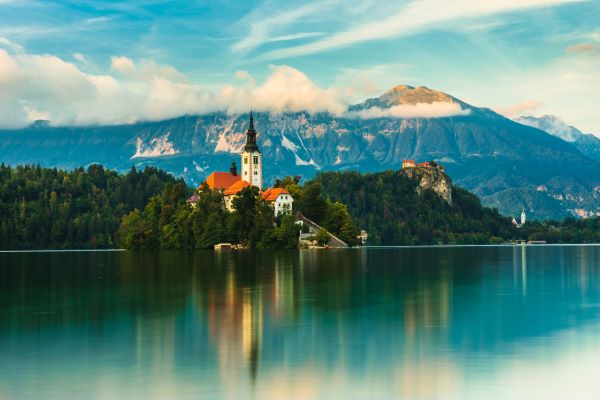 The medieval Bled Castle, perched on a cliff overlooking the lake, offers stunning panoramic views. For the outdoor enthusiast, Bled provides opportunities for rowing, cycling, and hiking amidst the pristine beauty of the Julian Alps. Bled's romantic atmosphere makes it an ideal escape for couples and honeymooners.
Sintra, Portugal: Where Palaces and Forests Coexist
Just a short train ride from Lisbon, Sintra is a town steeped in history, charm, and mystique. The town's crown jewels are the Palacio Nacional de Sintra and the whimsical Palacio da Pena, both of which are UNESCO World Heritage sites. Nestled amidst lush forests, these palaces appear as if plucked from a fairy tale.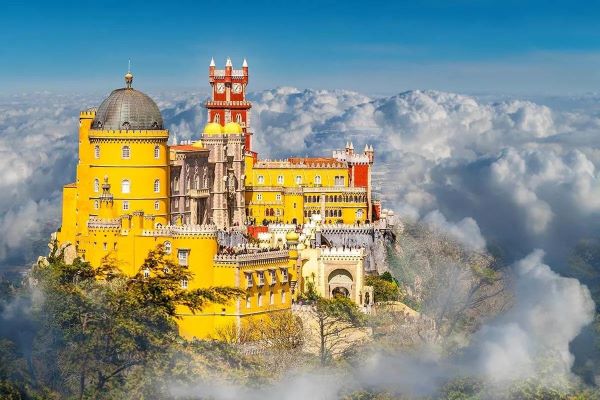 The Quinta da Regaleira, a mystical estate featuring an initiation well and underground grottoes, adds an air of mystery to Sintra's allure. The town's microclimates create a dreamy setting for exploration, and Sintra's proximity to Lisbon makes it an easy yet underappreciated day trip destination.
Meteora, Greece: Monasteries in the Heavens
In central Greece, near the town of Kalambaka, lies the awe-inspiring complex of Meteora. Here, monasteries defy gravity as they perch atop towering rock columns. The monasteries were constructed in the 14th century, providing monks with isolation and protection from invaders. Today, they offer travellers a spiritual and awe-inspiring experience.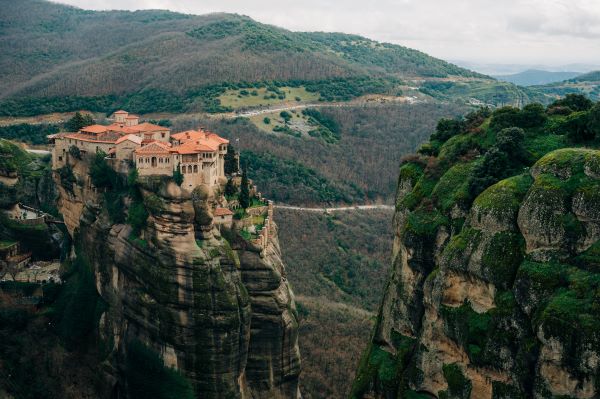 The rocky terrain surrounding Meteora provides hiking opportunities for those who wish to explore the area's unique geology and lush landscapes. The monasteries are not just architectural marvels but also repositories of history and tradition. Meteora is an undiscovered treasure for those who seek cultural and natural wonders off the beaten path.
Transylvania, Romania: Beyond Dracula's Shadow
Transylvania, a name often associated with Bram Stoker's Dracula, is a region in Romania that is so much more than its fictional vampire lore. This region is a veritable treasure trove of history, culture, and captivating landscapes. The fortified churches and medieval towns in Transylvania exude an old-world charm that transports visitors back in time.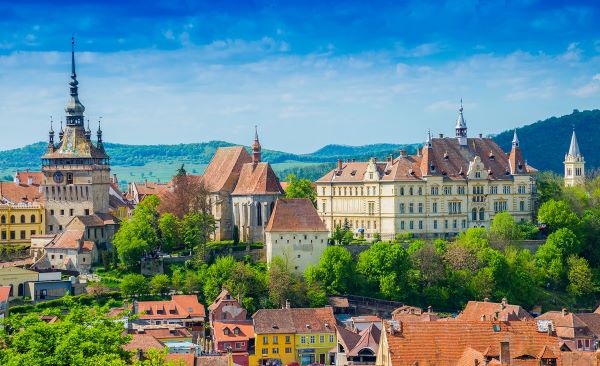 The Carpathian Mountains offer pristine beauty and hiking trails. The locals, with their warm hospitality and rich traditions, provide an authentic Romanian experience. Transylvania's true gems include the vibrant city of Cluj-Napoca, the idyllic village of Viscri, and the alluring landscapes of the Apuseni Mountains. It's a region that appeals to history buffs, nature lovers, and cultural enthusiasts.
The Plitvice Lakes, Croatia: Nature's Watercolor Palette
Croatia, known for its stunning coastline, also boasts an inland wonder: the Plitvice Lakes National Park. This national park is a natural masterpiece of cascading waterfalls, emerald-green lakes, and rich biodiversity. The wooden walkways meander through the heart of the park, allowing visitors to get up close to the enchanting waters.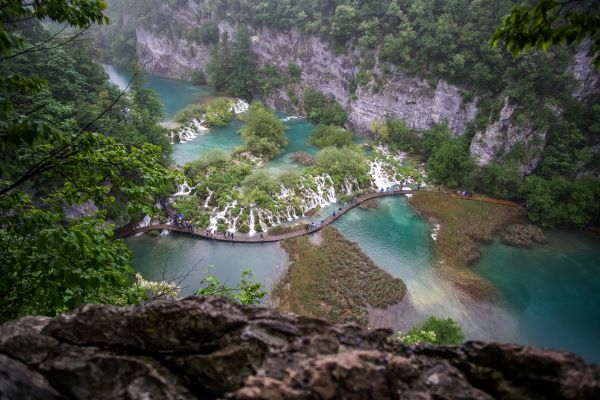 The Plitvice Lakes change colours with the seasons, creating a captivating display of nature's artistry. The park's pristine beauty, unique flora and fauna, and hiking opportunities make it a must-visit for lovers of the outdoors. The Plitvice Lakes are an underappreciated gem in Croatia, perfect for those seeking an escape into nature.
Santorini's Oia, Greece: Sunsets in Paradise
Santorini, the Cycladic island famous for its sunsets and white-washed buildings, often steals the spotlight. Yet, the village of Oia on Santorini's northern tip offers a quieter and equally enchanting experience.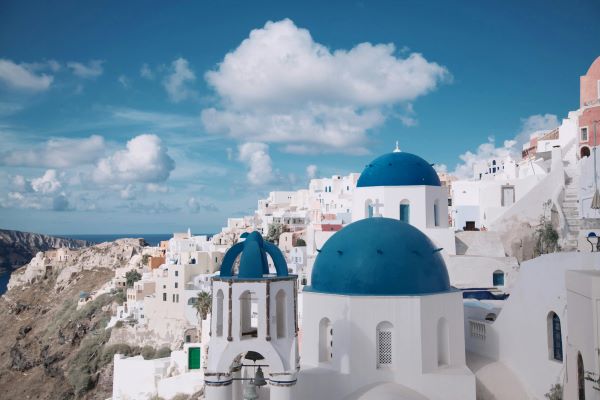 Oia's charm lies in its classic Greek architecture, breathtaking views of the caldera, and the vibrant blue-domed churches that have become iconic symbols of Greece. Oia's laid-back atmosphere, art galleries, and artisanal shops make it a serene and picturesque destination for those who appreciate beauty, culture, and relaxation.
There are countless breathtaking places spread across Europe that are underappreciated and still remain unrecognized by the majority of foreigners. If you are interested in exploring such bewitching yet overlooked destinations, then hurry up and book your tickets now with NCL Tours.