Summer is the perfect time to go on a vacation, whether it's with family, friends or a solo trip. Vacationers typically jump on the first chance to flock to the hottest tourist destinations. They often tend to overlook the places that are not regularly featured on top travel lists. Some of these can be the perfect summer holiday destinations but are not given the chance to be explored. So from tiny islands and seaside towns, we've got some pretty spectacular suggestions for summer destinations to visit in 2023.
Lake Bacalar, Mexico
Located just 215 miles southwest of Cancun, Bacalar is a "Pueblo Magico" or magical town known for its Lagoon of 7 Colors including one with shockingly turquoise-coloured water. Visitors to this town get plenty of opportunities to cool off under the hot summer sun.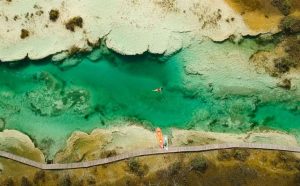 And many of the lagoons here consist of a bunch of cenotes or a natural underground reservoir of water which are perfect for snorkelling and scuba diving like the Cenote Azul with a depth of 90 meters has many caverns to be explored. You can also try paddle boarding, go kayaking, visit San Felipe Fort or explore the downtown area cuisines. No wonder this is on the list of summer destinations you should visit in 2023.
Puglia, Italy
Italy has always been known to have the perfect summer vacation vibe with most of its locals and visitors boasting a beautiful caramel-coloured tan on their faces and bodies. But have you ever considered spending your summer in the sunbaked region of Puglia? If not, then it is high time to give this place some much-deserved appreciation.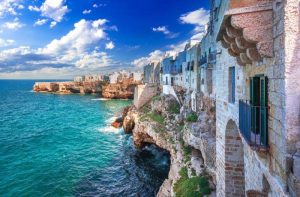 Located in the boot of Italy, Puglia or Apulia is known as the Bread Basket of Italy, features a wide variety of traditional Trullo houses that are scattered across its picturesque hills, whitewashed hill towns, centuries-old farmland and hundreds of kilometres of Mediterranean coastline. It is indeed a stunning place to visit during the summer.
Durban, South Africa
Despite being famous for having prominent influences of African, Indian and Colonial traditions in their culture and environment, the coastal city in eastern South Africa, Durban often gets overlooked for tourism opportunities. It seems quite unfair since Durban is home to some of the best beaches in South Africa.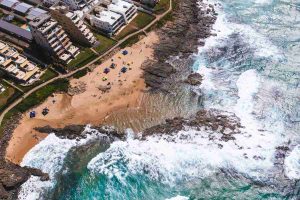 Unlike the beaches bordering the Atlantic on the west coast, the beaches of Durban have the summer beachy vibe and weather of India, greeted by the warm Mozambique current along the shores to keep things toasty and pleasant. Apart from the beautiful beaches, it also has a world-class aquarium and an outstanding shopping scene.
Faroe Islands, Denmark
Once you visit this 18-island archipelago in the North Atlantic, you will not stop talking about it for a long time. The stunning untamed landscapes of the Faroe Islands are unlike anything you have seen elsewhere. The colourful display of grass-roofed villages that spread over the otherwise barren land creates a backdrop with stunning visuals.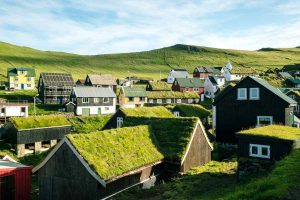 The islands here will stimulate your interest with their enriched natural and cultural atmosphere. You will always find a way to entertain yourself here. From incredible hikes to the edge of the world to kayaking through the freezing waters for thrill seekers, and exploring the exotic cuisine produced from locally sourced ingredients at a Michelin-starred restaurant, the Faroe Islands will leave you speechless at every turn.
Burlington, Vermont
Burlington, the largest city in Vermont, USA, is also home to a thriving art scene, museums and the famous Church Street Marketplace. Visitors can pursue a wide range of outdoor activities while in Burlington in all four seasons. Is it a wonder why this small and friendly city keeps earning national awards every year?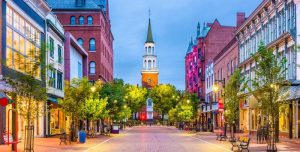 If you are someone who enjoys a hot, rich and tart sip of coffee in the morning or loves to kick back with a cold pint of beer in the evening, then Burlington is your place to be. Foodies and avid shoppers will also thrive while exploring the Church Street Marketplace. And as it is located on the shores of Lake Champlain, you will have to benefit from participating in many water-based activities in Burlington, like learning to sail, swim or Take a Sunset Cruise on Lake Champlain and end a wonderful day by Watching the Sunset from Oakledge Park.
Karpathos, Greece
Greece has always been one of the most sought-after summer destinations. But in this vast archipelago, there are still some hidden gems waiting for some love from vacationers, like Karpathos. It is the second largest of the Greek Dodecanese islands, in the southeastern Aegean Sea. Although the rich diversity of Karpathos attracts thousands of visitors every summer, it is not nearly enough to what this place truly deserves.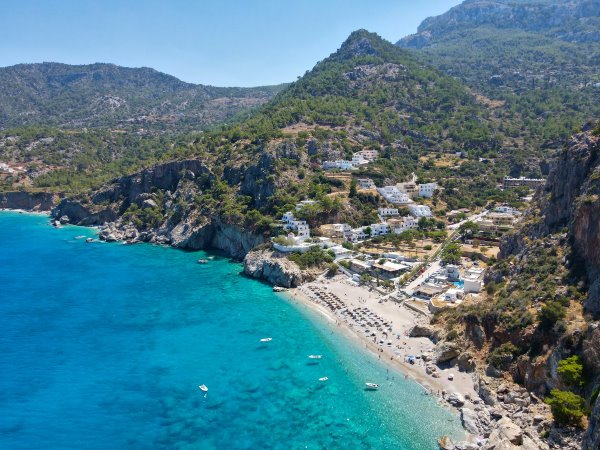 The stunning Dodecanese island is quite popular among the Greeks for its charming contrasts of colourful traditional villages, green mountains, and golden beaches slowly transitioning into the turquoise blue water of the ocean. While its unspoiled natural beauty soothes your sight, its combination of home-cooked food and lively bars and cafes, and a unique blend of customs will serenade your soul.
Azores, Portugal
Being an autonomous archipelago of Portugal, the Azores is quite popular among travellers for having stunning natural landscapes. About 1400 km off the coast of Lisbon, the nine islands of the Azores archipelago were birthed from volcanoes in a mid-Atlantic location. Aptly named the Hawaii of Europe, this region bears many similarities to the famous tropical holiday destination.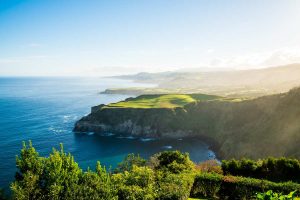 Stunning Natural Landscapes, valleys filled with Rows of Hydrangeas, instagrammable Waterfalls, and shoreline mountains make the Azores a paradise worth exploring. Summer destinations like this have become very popular for inspiring Wanderlust through Photos in 2023. So if you plan a trip to these Captivating Islands, you can rest assured that they will be unforgettable.
Want to have the best summer vacation? Then hurry up and book your tickets to any one of these underrated summer destinations of 2023 today with the help of NCL Tours.