Paris, a major European city, is filled with romance, fashion, food and culture. For people around the world, this city needs no introduction as its many admirable sights speak volumes louder than any word can. However, despite being one of the most popular cities and one of the most visited destinations in the world, it is not a front-runner as a family-friendly holiday destination. Families with kids often find themselves in a confusing situation in Paris. Overwhelmed, while trying to figure out which places they can enjoy with their kids, they often miss out on some of the best spots and activities. So, in this article, we will plan a family vacation in Paris by recommending some of the best places that will entertain not only children but adults as well.
Parc Astérix
Although it is not technically in Paris, Parc Astérix is located about 40 minutes away from the capital and is considered one of the best theme parks for people of all age ranges. This park complex features tons of family-friendly rides, shows and employees parading around in costumes of comic book characters like Astérix, Obélix and friends while interacting with the visitors.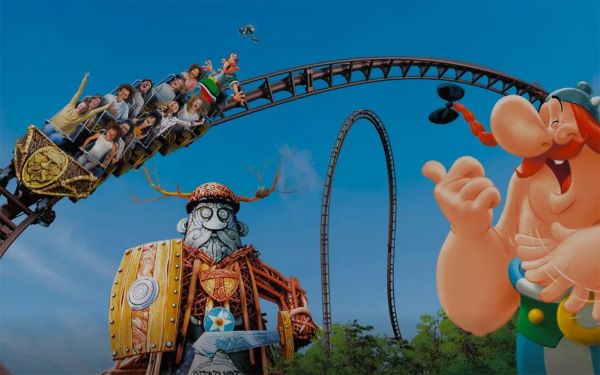 Reserve an entire day to explore a decent number of zones within this theme park. Ancient Greece, the Roman Empire, the Land of the Vikings, Egypt and the indomitable Gaulish Village are just some of the many interesting zones of the park. If you have the guts, then why not try your luck on Europe's largest rollercoaster that defies gravity, Goudurix? But that is not suitable for younger children. They can enjoy splashing in the water of the Grand Splatch log flume. Overall, Parc Asterix is an impressive theme park which offers its visitors a guaranteed joyride and an immersive cultural experience.
Parc des Buttes-Chaumont
To ensure an amazing family vacation in Paris, another park that should be added to your itinerary is Parc des Buttes-Chaumont. It is the fifth-largest park in Paris and is often frequented by people who are looking for a hip place for a chill hangout. This park is perfect for an outdoor picnic surrounded by visuals that mimic natural habitats. A place where kids can run around, play and make some of the best memories they will cherish forever.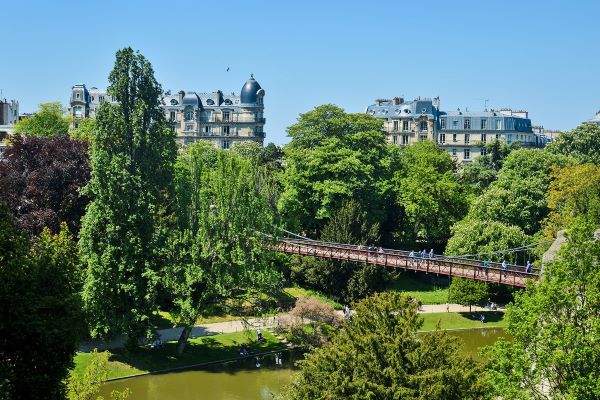 When in Paris, there is no shortage of opportunities to indulge oneself in the fun activities of a park life. But Parc des Buttes-Chaumont has noticeably been preferred more among the rest by families with kids of all ages, as it offers a less formal environment for the little ones to enjoy. It is one of the top sought-after spots for families looking for a quality bonding experience.
Jardin d'Acclimatation
For families with children over the age of 12, if you don't come to this long-running amusement park, you will be regretting it. Located in Bois de Boulogne, this park is always packed with kids from home and abroad. They are well-known for hosting workshops, physical activities and events that can be enjoyed by the whole family together.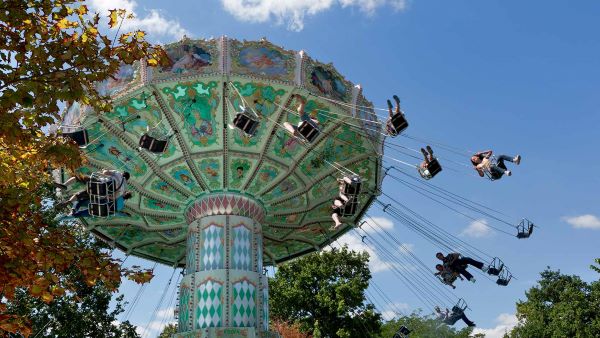 With its 42 rides and water-themed activities, Jardin d'Acclimatation is the perfect place for kids to cool off during the summer. Here you can enjoy your day with pony rides, puppet shows, and acrobatic obstacle courses, and if you are an animal lover then there is also a farm with livestock from the plains of Normandy and even an aviary with more than 200 birds.
Disneyland Paris
Disney fans are spread all across the world. But not every one of them can fly to the USA to enjoy all the wonderful Disney rides, shows and the enchanting fairytale experience most of us grew up believing thanks to Disney movies and shows. So the best alternative for people living or visiting Europe is Disneyland Paris, which is just as fun as its American counterparts.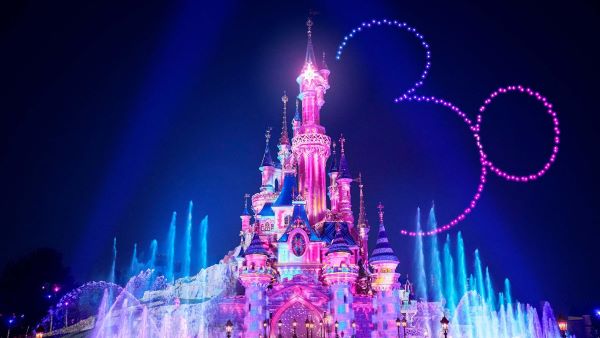 Disneyland Paris is just a short train ride from the city, but worth the trek because the two parks can be tackled in one day. Come and meet your favourite Disney characters. There is just too much to explore for both children and adults. Little children get a kick of Fantasyland and it's a small world while bigger kids can enjoy the thrill of the Twilight Zone Tower of Terror and the Rock 'n' Roller Coaster. And as for a family-friendly ride, they have that covered as well with Pirates of the Caribbean in Parc Disneyland's Adventureland, Star Tours and much more.  To enjoy some extra celebrations, try visiting it in autumn since they host celebrations for both Halloween and Christmas.
Want to spend an amazing family vacation in Paris and explore all these incredible family-friendly places? Then hurry up and book your tickets today with the help of NCL Tours.