There is no doubt that air travel has brought the world closer to you than it originally is. You can be in a different country with a different time zone than yours in a matter of hours. And not just for communication, the number and the infrastructure of airports present in a country can also define the financial status of the country. However, there are still five such countries in the world that are still functioning without any airports for one reason or another. So let's take this chance to explore more about them and also come up with an alternative mode of transportation that is best suited to access those said countries.
Vatican City
With an area of 109 acres or 0.44sq.km and a population of 800, this independent city-state situated at the heart of Rome is the smallest country in the world. It is among the list of countries without airports where access is exclusively obtained on foot, then again if you can get there via a small aircraft or helicopter via special permission.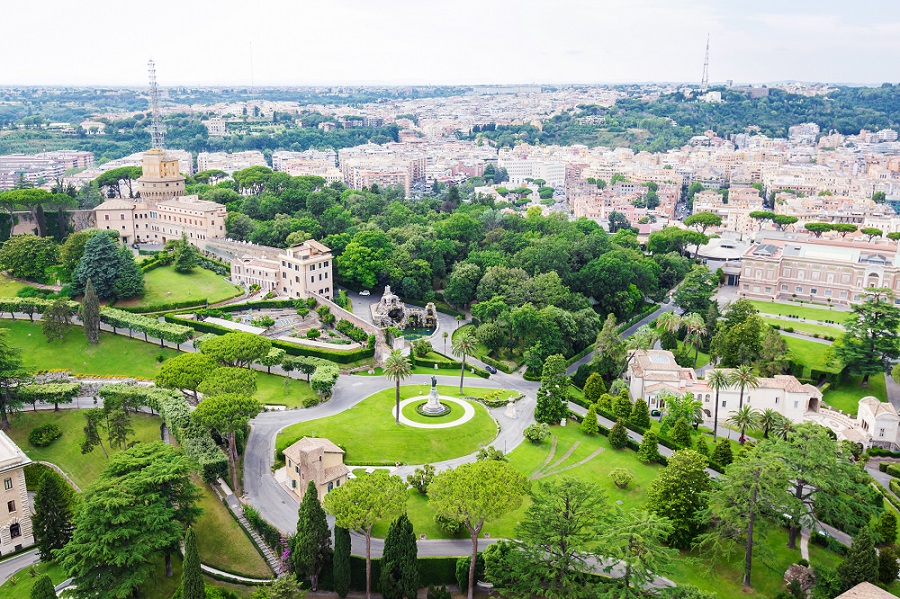 Vatican City holds a very high religious significance in the eyes of devout Christians. This in turn attracts numerous tourists to this holy city. Luckily, the proximity to the airports of its neighbouring countries helps the travellers reach this destination. The airports of Fiumicino and Ciampino are about 30 km away from here, so it would take at least half an hour to get here by the road.
San Marino
This country was aptly included among the top five smallest countries and is also known as the oldest state in the world. Given that its perimeter is less than 40 km and only 33,000 people inhabit its land, it is safe to say that there is not enough space left for an airport.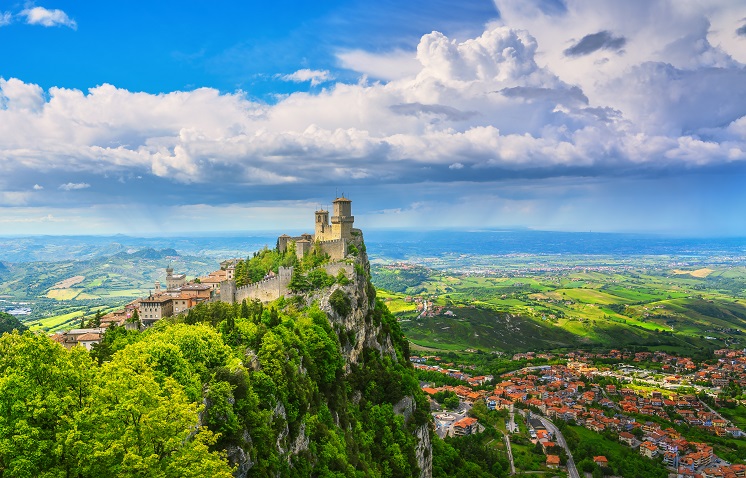 Hilariously enough, there are times when the number of tourists visiting here is more than the actual residents. This is probably a majors factor playing behind this also being among the richest countries in the world with a very high GDP per capita. 
San Marino is surrounded by Italy and can be accessed by a web of roads directly connecting it with Florence, Pisa, Bologna and Venice. Other than these, the closest airport to this destination is in Remini, a mere 16 km away. Tourists can land at any of the airports in these places and hire a car or cab to reach San Marino.
Monaco
When it comes to having the smallest area, the principality of Monaco only comes second to Vatican City. It is most famous for hosting the oldest and most prestigious Formula One race, the Monaco Grand Prix, every two years. With an area of 2 sq. km and a population of close to 40,000, this is the most densely populated country in the world. This also means that there is no extra space left for an airport.
This country is surrounded by France from three sides and by the Mediterranean Sea on one. One of the most prominent routes to reach this place lies on the coast of France in the form of railways. Other than this, it also has an agreement with its neighbour Nice, a city in France, to accommodate its accessibility issues. The Nice Côte d'Azur International Airport is only 30 mins away by road and 5 mins by helicopter ride.
Liechtenstein
One eighth the size of the city of Los Angeles, the largest city in this country, only has close to 6,000 inhabitants. For this reason, it may be included in the list of the smallest countries in the world, but it is comparatively larger than other countries in this list with an area of 160 sq. km.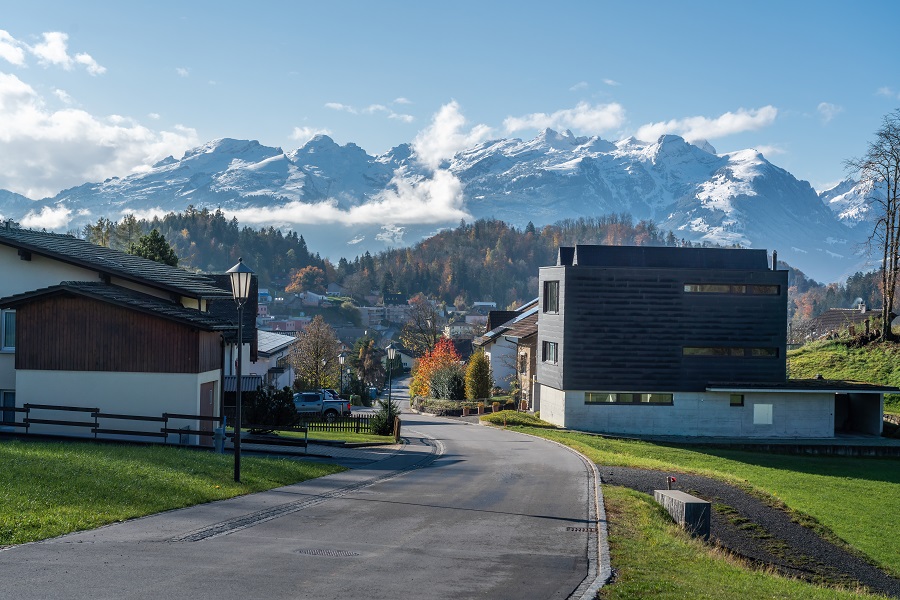 However, this country is also missing an airport due to its uneven landscapes. The countless high hills and low mountains have rendered this place inapt for that international facility. The closest airport available is 120 km away, which is the Zürich Airport. And then travellers opt for a road trip via a car or bus or taxi.
Andorra
Located in the middle of the mountain range of the Pyrenees, this co-principality is safely hidden from the rest of the world. Landlocked between the borders of Spain and France, though Andorra isn't that small in terms of perimeters but still lacks a functioning airport due to the altitudes of the mountains surrounding it.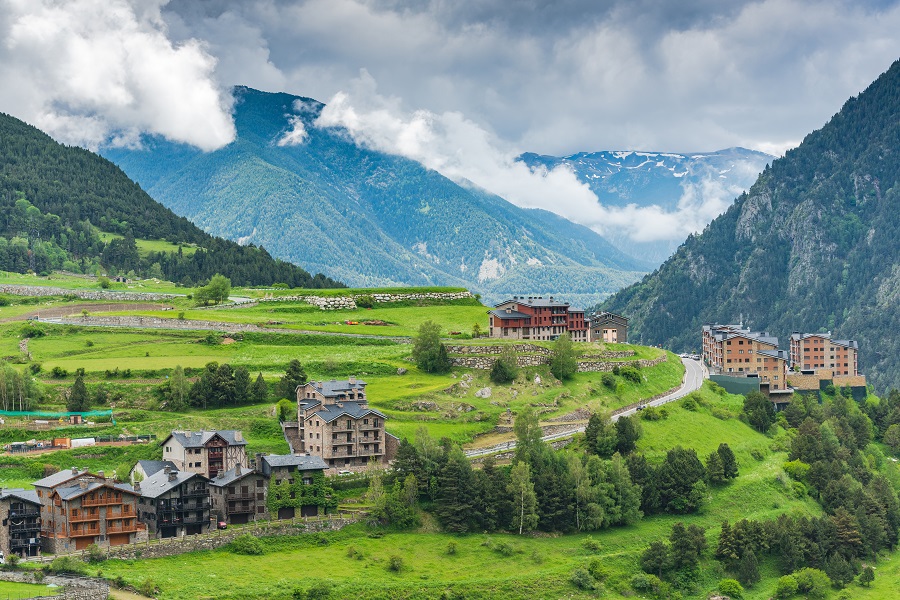 However, in Catalonia, an Autonomous community of Spain, there is Andorra-La Seu Airport, near Seu d'Urgell about 30 km away from Andorra. Other than these, travellers who want to visit this ice-covered region for some hiking, ice skating or just to take amazing travel photos can book a flight to the cities of Lérida, Tarragona, Barcelona or Girona. The airports of these cities are less than 200 km away and can be reached within 3 hours by the countless roads connecting them to Andorra.
So before you plan your next trip to one of these countries, consider all the possible modes of transportation and the route to travel on thoroughly.