Only a few degrees south of the equator, Bali is a beautiful province in Indonesia which was first inhabited in 2000 BCE. Home to hundreds of endangered wildlife species, an abundance of ancient culture, an unfalteringly hot climate and incredible tourist spots, you will be demanding your tickets for the next flight to this divine country, right after reading this article. Here are some hidden gems to visit in Bali during your next holiday.
Bali Safari and Marine Park
A nature reserve housing over 1000 animals and 100 different species, this park is an amazing place to visit with the family, or even alone if you love furry or feathery creatures. They are at the forefront of Indonesian animal conservation and have helped save many from extinction over the past few years of operation.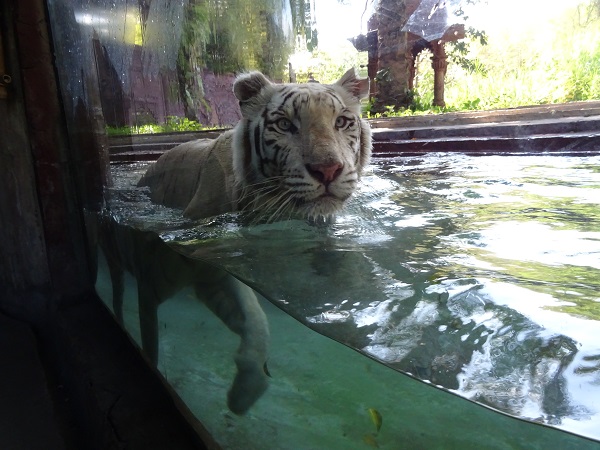 For those who want an up-close and personal experience with the safari animals, there is always the option to book a stay with the safari hotel, where you can wake up to the sight of roaming zebras and elephants on your doorstep.
Klungkung Palace
Semarapura is home to a very famous building known as the Klungkung Palace. Built in the 17th century, it was considered to be the most important and highest of its kind for many centuries, but the structure was largely destroyed by the Dutch colonial conquest in 1908. What still remains can be visited and explored by any tourist. It still has a pretty welcome gate and peaceful lotus pond which are bound to have you in admiration.
Goa Gajah
For something a little bit different, you can head to the outskirts of Bali to Goa Gajah, in Ubud. This is a true hidden-gem of the region, with its carved faces around a cave entrance resembling similar to something to a film scene.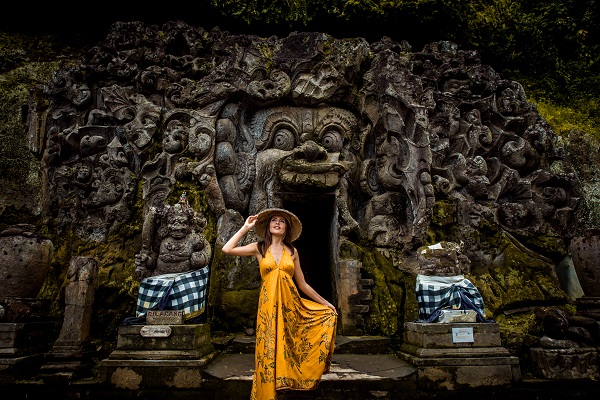 The site served as a sanctuary when it was built in the 9th century and still allows tourists to venture inside "the Elephant Cave" for an exploration of the premises.
Banyu Wana Amertha Waterfall
Nestled in a valley in the Sukasada region, Banya Wana Amertha Waterfall is one of four most scenic waterfalls in North Bali. You can sit and unwind in the little pool of water created by the water flowing down moss-covered rocks. Tropical flowers and lush green trees abound in the surroundings of the waterfall. Additionally, the region has a number of wooden bridges and seating spaces.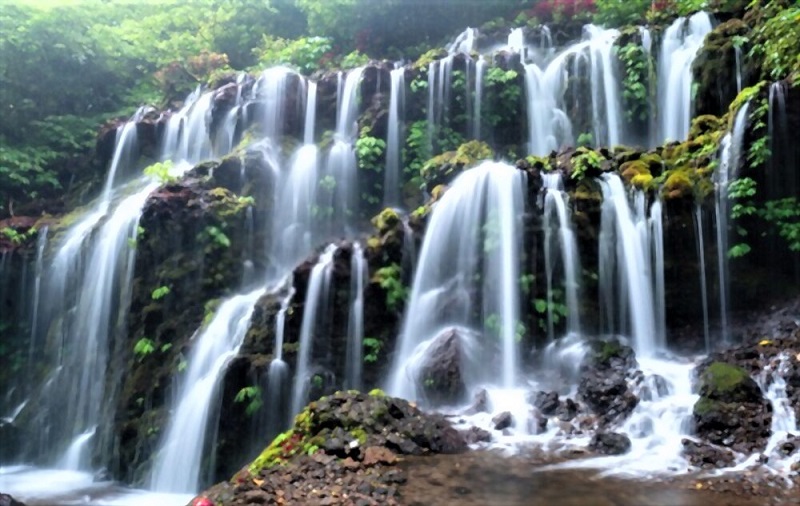 Hiring a scooter or a private driver is the best way to go to Banyu Wana Amertha Waterfall. This trip from Ubud takes 1.5 hours and from Canggu, it takes roughly 2 hours. The visits can be combined because it is close to other popular waterfalls.
Candidasa
Candidasa is a lesser-known Bali destination ideal for devoted divers. It offers simple access to the island's top dive locations, as well as an authentic Balinese experience that is missing from Bali's big tourist hubs. Sharks and Manta Rays are among the rich marine life that may be seen on the coral reef right off the coast of Candidasa. One of the top dive sites in Bali, it offers choices for divers of all skill levels. Candidasa is around two hours away from Kuta's international airport.
Amed
Along Bali's east coast, a 10-km strip of fishing villages is known as Amed. The beaches with black volcanic sand are the first of two major draws to this peaceful region of Bali. The black sand, which differs greatly from Bali's typical beaches, is breathtaking, especially when viewed against Mount Agung's backdrop.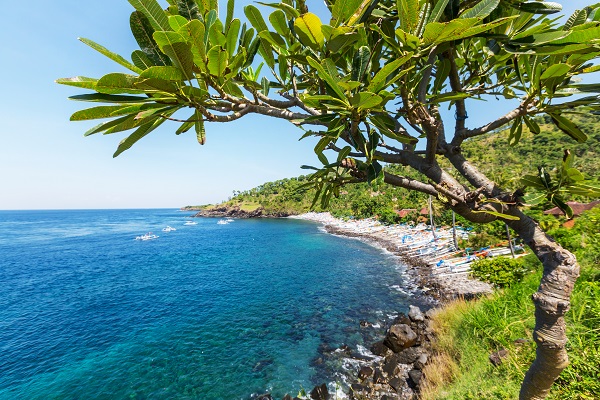 Scuba diving is another excellent interest to visit Amed; there are several excellent dive spots for divers of all experience levels, including beginners. A calm drift dive at Bunutan Point is filled with colourful fish, sponges, and coral.
The well-known U.S.A.T. Liberty wreck may be seen from the surface and is accessible straight from the seashore at Tulamben, a local town.
Bukit Jambul Viewpoint
The rice terraces are a vibrant example of Bali's enchantment. On the way to Besakih, the scenery gets even more stunning as you start climbing higher. Take a break at Bukit Jamal Viewpoint, which you ought to go to if you get the chance. As far as the eye can see, the surroundings are all green.
This is a free location in Bali to stray off the beaten path. You can take a break and spend some time taking pictures.
To book your trip to see the hidden gems of Bali, visit our website today.