When on holiday and taking an evening stroll, the perfect finish to a great night is to catch a beautiful sunset view. Whilst sunsets occur worldwide, there are certain places where the most amazing night sky can be seen. To help you find them, here is a list of the top destinations to visit.
Italy
If you're looking for a jaw-dropping sunset, Italy is a great place to go. The country is known for its beautiful scenery, resulting in a number of spots to see the colourful sky on your trip around its islands.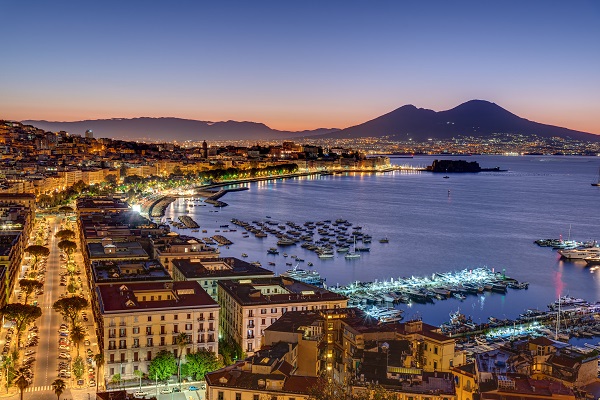 The Amalfi Coast – a collection of towns at the foot of Mount Vesuvius – is one such location. Here, you can enjoy a drink at an outdoor café as you watch an evening sky turn from orange to pink before fading into the night.
This sunset phenomenon is known as 'golden hour' because it appears to glow with colour during this time period, lasting about an hour in total.
Iceland
Iceland is home to some of the most beautiful sunsets in the world, with its stunning colours and long duration making it one of the best places to see a sunset on earth.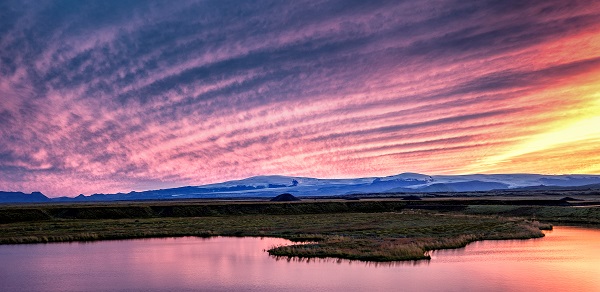 The incredible hues are caused by Aurora Borealis, also known as the Northern Lights.
This natural phenomenon creates a red glow during the sunset and with no pollution or clouds in Iceland to disrupt it, you'll have an unobstructed view of this gorgeous sight.
Hawaii
When it comes to sunsets, Hawaii is a great place to see them. Its islands are located near the equator, allowing it to enjoy a ray of constant sunshine more than many other parts of the world. This also results in frequent and spectacular sunsets, particularly in the summer when they appear their most brilliant.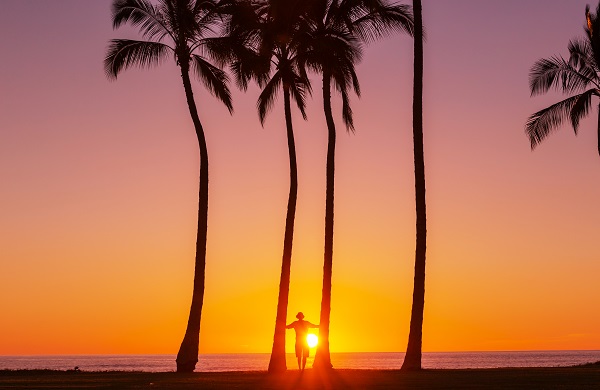 As Hawaii is home to several different islands, they all have their own distinctive landscapes, creating an array of beautiful sights. For example, Hilo on the Big Island has a warm tropical climate, so you'll often find yourself watching vibrant reds set over palm trees as you sip your Mai Tai cocktail.
Scotland
One of the most photographed places on the Isle of Skye's Trotternish Ridge is known as Quiraing, which is a landslip on the isle that has an odd shape and is quite stunning at sunset. You can watch the light reflect off the cracks and crags of this natural structure as the sun sets and the water glistens.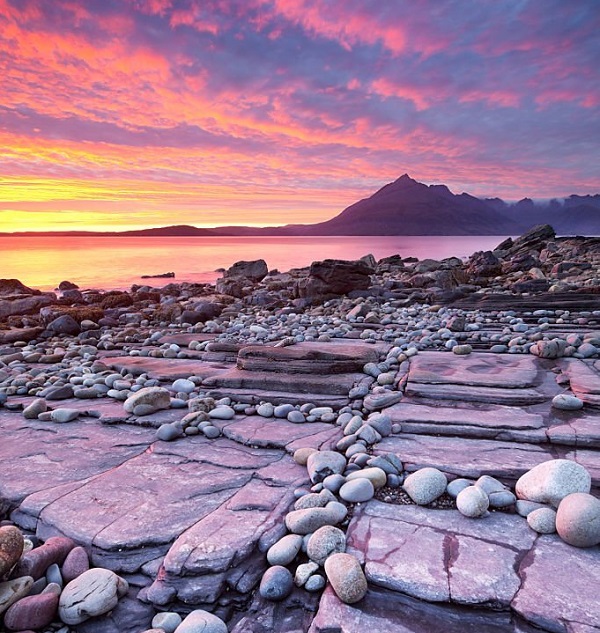 The Scottish Highlands is also an amazing place to catch a sunset while you're in the area.
The Isle of Skye's Quiraing, a landslip with an unusual form that is particularly beautiful at sunset, is one of the most photographed locations on the Trotternish Ridge. As the sun sets and the lake shines, you may observe how the light reflects off the crags and fissures of this natural formation.
While you're in the region, the Scottish Highlands are a fantastic site to watch the sun set.
Tanzania
Sunsets don't get much wilder than in the Serengeti, with its enormous landscapes and possibly even an elephant or rhinoceros silhouetted against scarce foliage. Since Serengeti National Park is one of Tanzania's must-see attractions and is larger than 5,700 square miles, you won't have to worry about hordes of tourists jostling for position to get the best view.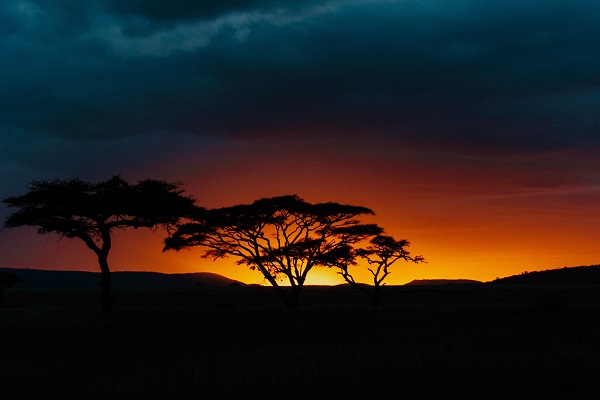 Consider scheduling a safari with a native guide to take in the stunning dawn, sunset, and all in between. You may also take a game drive around sunset to see the animals from a distance as the sky becomes vibrant shades of red, orange, and pink.
Greece
Greece's Santorini is among the most famous sites in the world to watch the sun set. The village of Oia, which is all white, offers stunning sunset views. Be aware that visitors use every square inch of available area, with some even setting up picnics!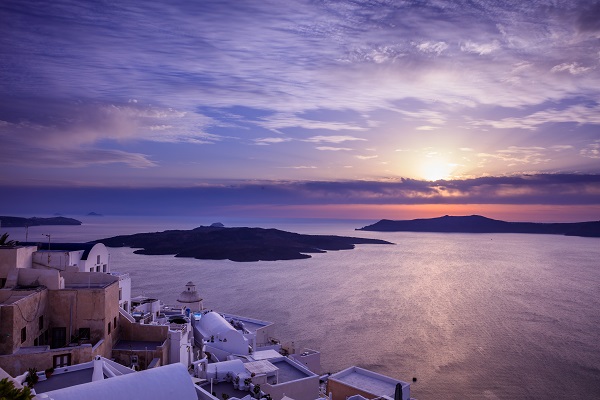 With its breathtaking ocean vistas and settlements perched on mountain cliffs, the volcanic island in the Aegean Sea comes alive in a lovely rose-pink light as evening draws near. This prompts spontaneous applause from interested onlookers; one of the most romantic sunsets ever has to be this one!
To book a trip to see some beautiful sunsets that you won't want to miss, contact NCL Tours today to get your next holiday, flights and accommodation sorted.