South Korea is an amazing country full of the most colourful and unique places in the world. With history and modernity going hand in hand, you may be eager to visit the capital city of Seoul or the famous port of Busan. But if you are looking for uniquely Instagrammable locations, then head to Jeju Island. Here, we explore some of the must-see places in this popular tourist hotspot.
Cheonjeyeon Falls
The Cheonjeyeon Waterfall, sometimes referred to as "The Pond of God," is situated close to Seogwipo-do in the southernmost point of Jeju island. It consists of three falls, the first of which is a 22 m (72 ft) high cliff that plunges into the 21-meter-deep Cheonjeyeon pond.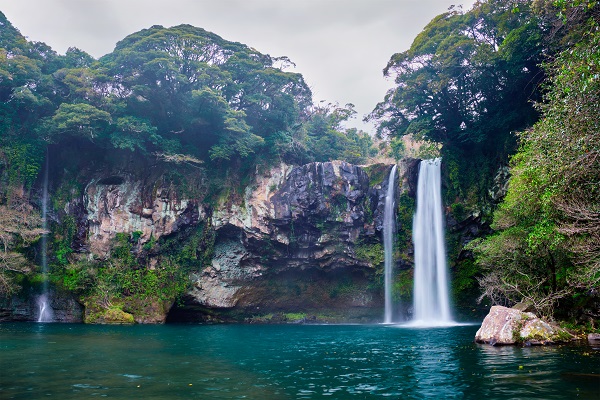 Before reaching the sea, the water travels two more times, forming the second (30 m high) and third waterfalls. People used to bathe here because they thought the water might heal them. Visitors are no longer permitted to swim here, though.
Jeju Stone Park
Looking to combine learning about the history of Jeju Island while also getting great photographs for the grid? Jeju Stone Park is a fascinating cultural landmark, steeped in myth, with the Dol Hareubang sculptures representing some of these mystical folk stories. They are also believed to provide a protective force from malevolent spirits. Learn more about the long-held beliefs of this lush island, and feel the presence of these good spirits when you walk through the park.
Yeomiji Botanical Garden
With both an indoor and outdoor garden, this is a wonderful all-weather option that allows you to see some of the natural wonders of Jeju Island. There is even a tour train that makes travelling through the outdoor space easy, so you can appreciate around two thousand plants from South Korea, Japan, France, and beyond. The botanical garden is also the perfect place to view Mount Halla when you ascend to the observation deck.
Seongsan Ilchulbong
There are plenty of wild natural beauty spots on Jeju Island, but Seongsan Ilchulbong's tuff cone is one of the most remarkable. Born from active volcanoes which erupted over five thousand years ago, Seongsan Ilchulbong has gone from being an island of its own to forming a connection to Jeju Island over the years.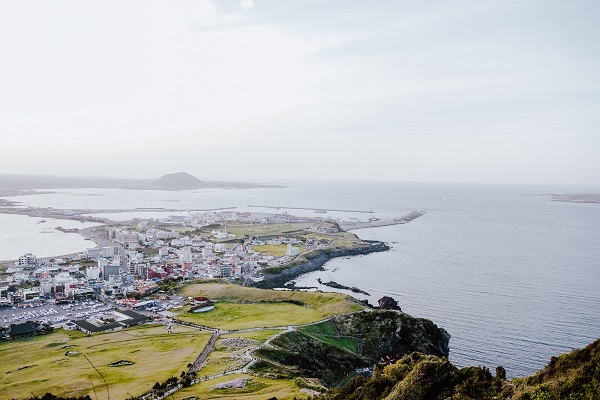 As a natural reserve, this is the ideal hiking location for those who want a gentle but beautiful walk, with the peak of the mountain providing gorgeous views. This spot has also been featured in many popular Korean dramas, making it an essential photography spot whether you adore nature or cinema.
Are you enchanted by Jeju Island? You can fly from Seoul or Busan in around an hour, so don't miss out when you're visiting South Korea!