Delhi is a city where the new and old collide, creating a place in which the past comes back to life. The city and surrounding landscape have many ancient monuments dotting it due to powerful empires. Down below we'll explore some of Delhi's historical attractions that will help you uncover the history of this beautiful place.
Visit the Lodi Gardens
A popular historical attraction in Delhi is the Lodi Gardens. Monuments and tombs from the Sayyed and Lodi dynasties can be found throughout the gardens, such as the crypts of Muhammad Shah and Sikander Lodi.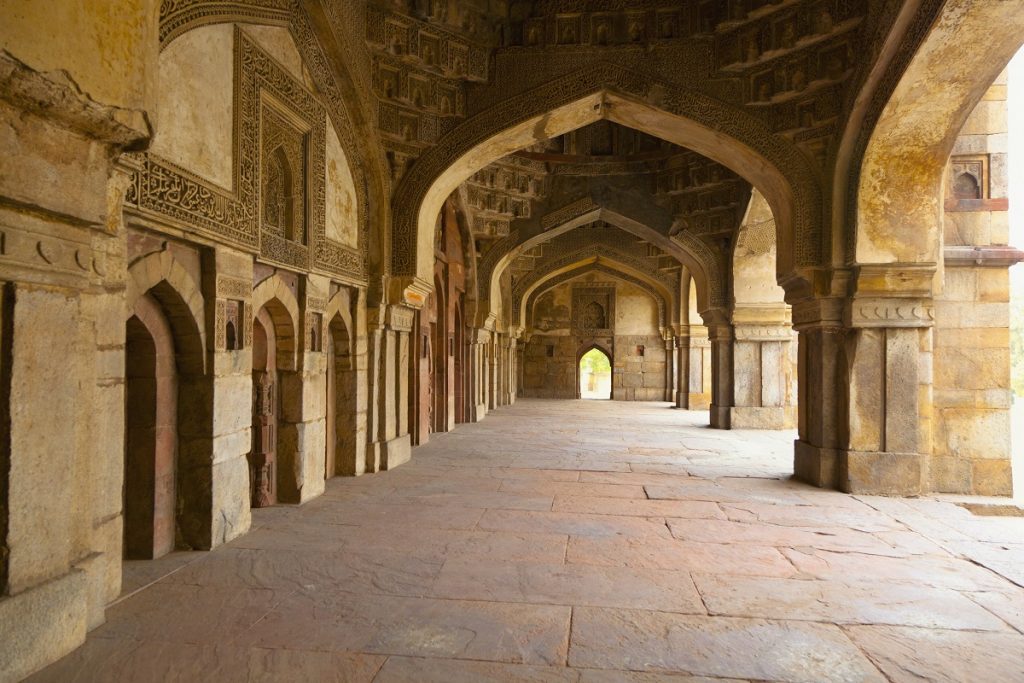 Most people visit the garden either in the early morning or evening, as these times are cooler to exercise in or simply explore. It is also the ideal spot for an evening picnic when the fading sun lights up the tombs, transforming them into flaming beacons.
Explore the Red Fort
This red sandstone fort is identified with Delhi and is an example of the grandeur of the Mughal Empire. It is a UNESCO World Heritage Site that took around ten years to complete. The fort is octagonal in shape with the walls adorned with calligraphy flowers – the typical style of the Mughal era architecture.
Visit the ruins of Purana Qila
Purana Qila is one of the earliest forts built in India, constructed by the Afghan ruler, Sher Shah Suri. There are three entrances; the Talaqi Gate, the Bada Darwaza and the Humayun Gate, all of which were built using sandstone. The north and south gates have grand pavilions that add to the magnificence of the fort.
Pay a visit to Qutub Minar
The Qutub Minar is made up of three different architectural styles. The Minar was started by Aibak, which was followed by Iltutmish adding on three stories and finally being completed by Firoz Shah Tuglak, who built the last two levels.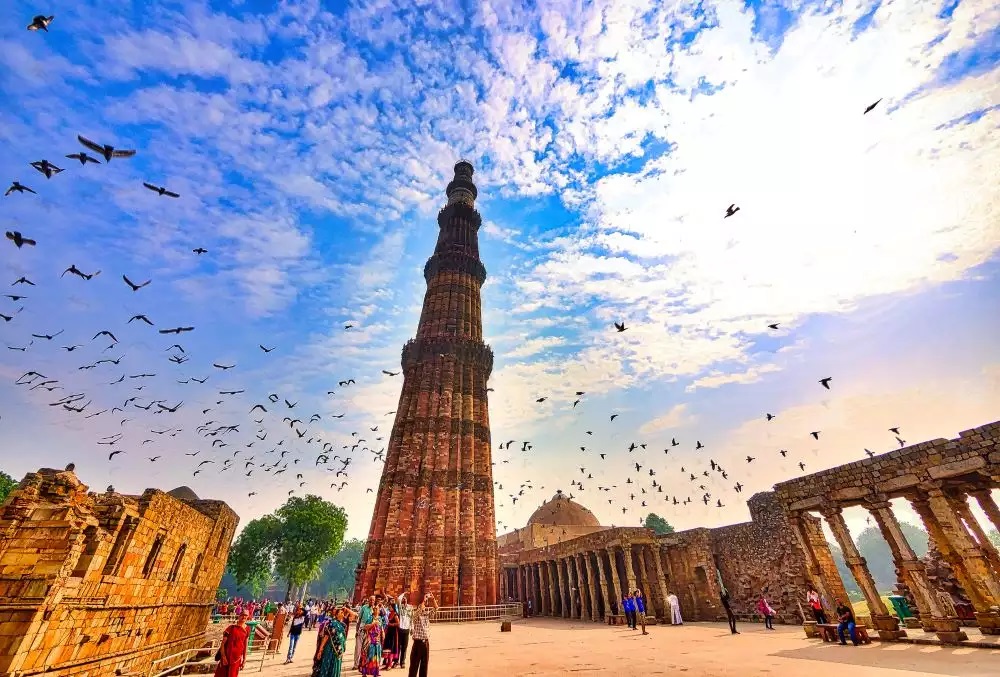 The tower which is 73 metres high, is the tallest minaret in the world made of bricks, primarily red sandstone and marble.
There are also flight offers at NCL Travel if this vibrant city is a place that you want to visit.