In recent years, Cairo has emerged as one of the world's finest holiday destinations. Located in one of the hottest places on Earth, Cairo provides a great opportunity to pick up a tan, with no risk of the weather worsening. However, the city also provides great cultural opportunities, both new and old. Here are some of the modern and ancient options that Egypt's capital city can provide to any and all visitors.
Great Pyramid of Giza
This is a must-see for any historian, or in fact anyone with an interest in Egypt at all. The Great Pyramid is the only remaining monument of the Seven Wonders of the Ancient World, and wonder it truly is. The structure reaches up into the sky and spent a significant amount of history as the highest building on the planet.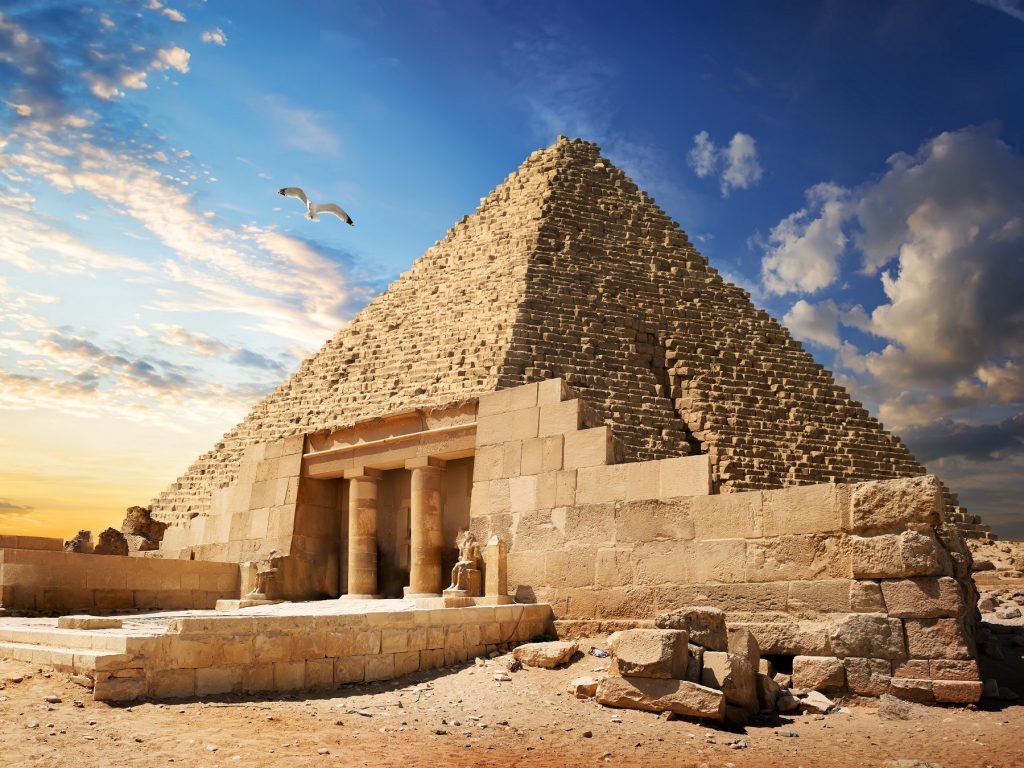 Egypt has a long and storied past, and if you want to get some idea of just how vast and powerful Ancient Egypt was, the Great Pyramid can give you a good sense of perspective.
Khan el-Khalili
Also known as the Souq Quarter, Khan el-Khalili is a beautiful labyrinth of market stalls and retailers, sprawling throughout countless alleyways. Although this is significantly more modern than the Great Pyramid of Giza, it gives you a great look into the frantic and busy culture of everyday life in Cairo. Rather than picking up the usual tourist tat from the main shops, you can pick up much more traditional Egyptian goods here, and buy them for a good price too.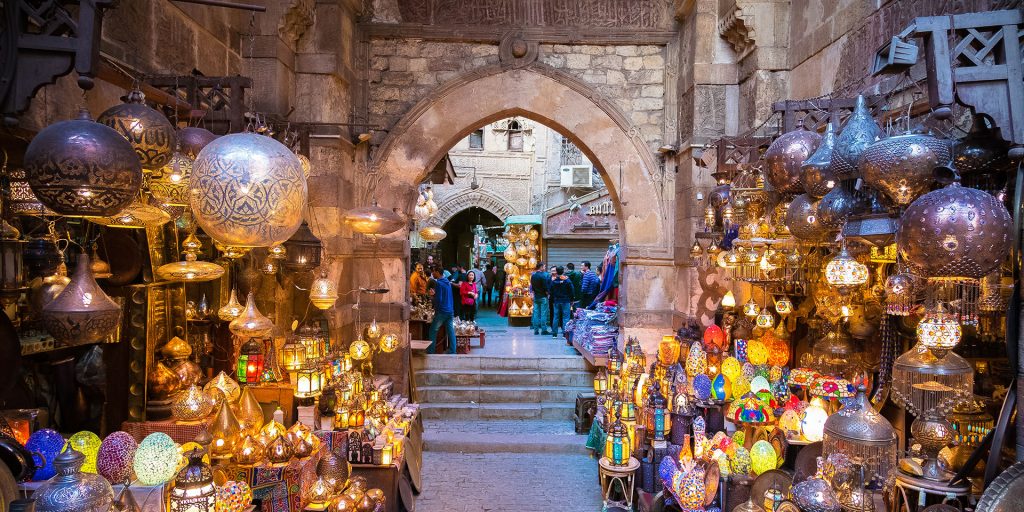 Al-Azhar Park
Whilst a park might not seem to be especially important, or even particularly modern, this one is a little bit different. Since Cairo is a crowded and busy city, the government decided it needed something more relaxing. Thus, on the foundations of an old refuse site, Al-Azhar Park was created.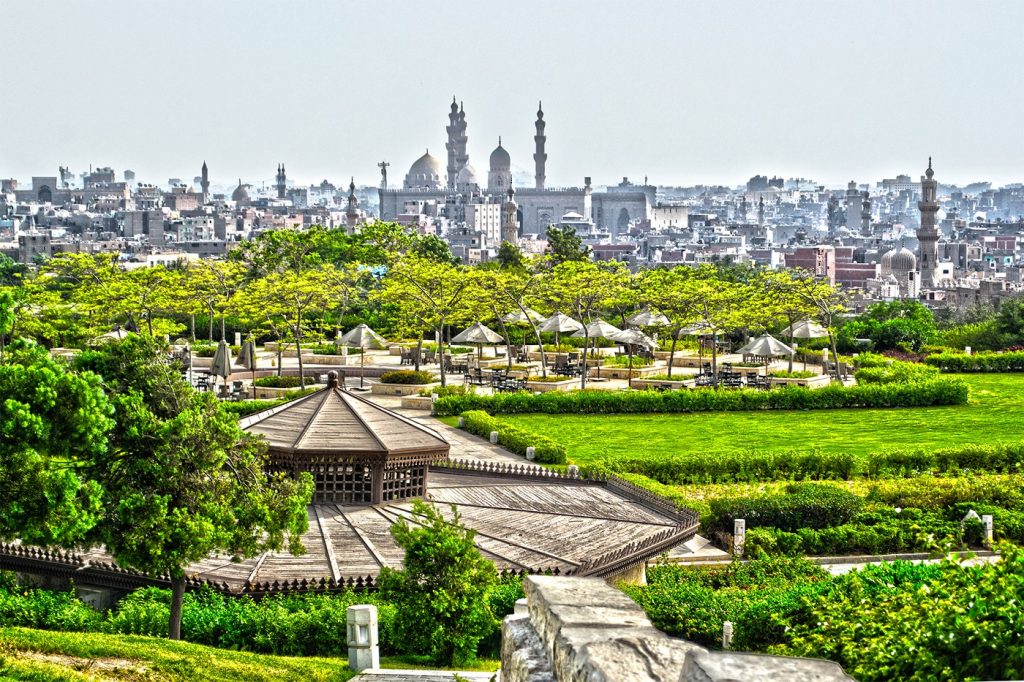 The park has several restaurants on-site, alongside nicely prepared gardens and flowing green fields. Not only that, but there is a great view across the city from the higher points of the park. Whilst a lot of the city is old and bustling, the modernity and forward-thinking nature of the city can be found in a humble park.