If you are planning to explore the streets of marvellous Turkey anytime soon, consider adding Bursa, one of its most important historic cities, to your itinerary. The city is filled with monuments, mosques, citadels, and other tourist attractions. Apart from all these sites to visit, there are also various activities that guarantee the best holiday experience. This is why, Bursa is also considered one of the best places to visit in Turkey. So without dragging this intro too long, here are some must-try things that will make vacationing in Bursa worth it.
Ride the Bursa Teleferik
Bursa is a beautiful city that can take your breath away when viewed from afar. So wouldn't you jump on the chance to witness all the glitz and glam that Bursa offers at a glance? Bursa offers one of the longest cable car rides in the world that zap you 8.2 km up the slopes of the grand mountain, Uludağ.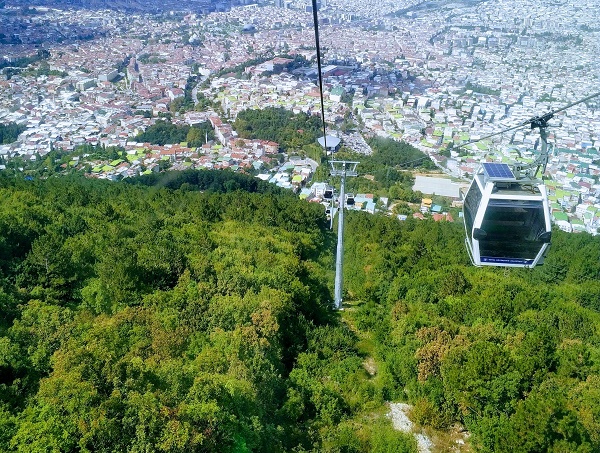 The ride takes roughly 22 minutes to the final station, 1,810m above sea level. At such a high altitude, you are guaranteed a panoramic view of the entire city and its surrounding landscapes, which are equally jaw-dropping. During winter, the cable car is the only ride for skiers to go up to one of Turkey's top winter destinations, Uludağ's ski resort facilities for snowboarding.
Ski on Uludağ Mountain
The ski resort in Uludağ is no doubt the busiest winter ski resort in Turkey. There are so many activities you can enjoy here, ranging from beginner to expert levels depending on the trail you choose to embark on. You can easily move from one slope to other thanks to the 24 lifts available on-site.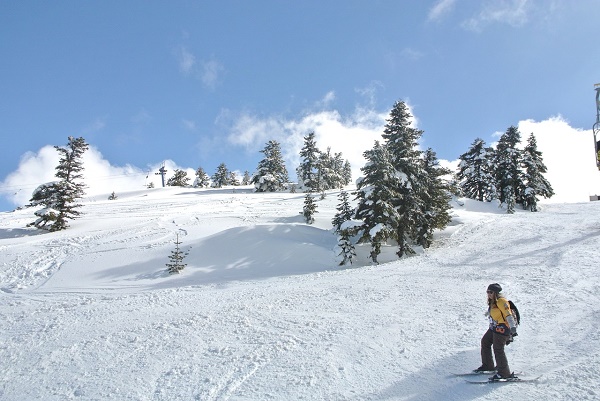 There are quite a number of luxury as well as mid-range hotels, restaurants and cafes in the main resort. Don't worry if you don't have your own ski equipment, there are also some hire shops you can rent them from. So if you are an avid snowboarder, or you want to try your luck at skiing for the first time, then the doors to this ski resort are open for you. The best time to visit the resort is between December to March.
Visit the Turkish Hammams 
Who in the world has not heard of Turkish hammams? It's on the top of the must-do list of everyone vacationing in Bursa. In Bursa, you will get plenty of opportunities to soak your stress and tiredness away in a Hammam. And the best place to do that is Bursa's thermal spa suburb of Çekirge, 5km northwest of the central city.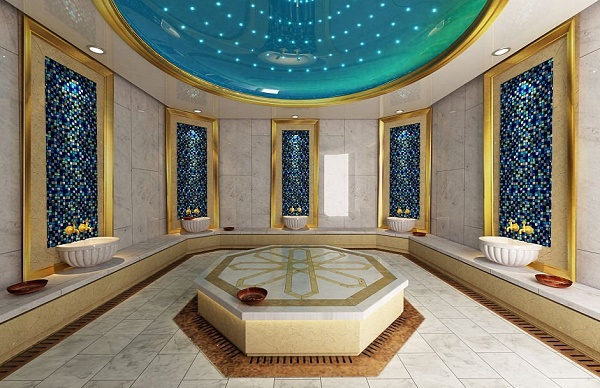 There are some hammams that have been in business since the 14th century and feature plenty of traditional marble designs, like the Eski Kaplıca Hamam. You can enjoy the basic soak, scrub, and sauna facilities with other spa add-ons, like a relaxing body massage. It's an absolutely can't-miss thing to try in Bursa.
Watch a Whirling Dervish Ceremony
Bursa, like Konya, also has an active Mevlevi cultural centre where both locals and tourists are welcome to watch the whirling dervish ceremony, Sema. The only difference between this one and the one performed in Konya is the religious practice of the Mevlevi Sufi community.
After a long day of sightseeing or relaxing at a Hammam, you can visit these cultural centres to enjoy the 30-minute-long ceremony held every evening at the community's Dervish Lodge, known as the Karabaş-i Veli Kültür Merkezi. There are some rules that tourists should be aware of. First, the male visitors watch the ceremony while sitting on the ground and circling the performers, while the females watch from the balcony. Second, the visitor must wear modest attire, and women should cover their hair.
Stroll the Old Village of Cumalıkızık
If you are looking for a place to capture some aesthetic pictures with a rustic backdrop for your Instagram, then head towards the eastern outskirts of Bursa to the stunning old village of Cumalıkızık. The village was included in the UNESCO World Heritage Site in 2014 as it features some houses dating back to the earliest period of the Ottoman era.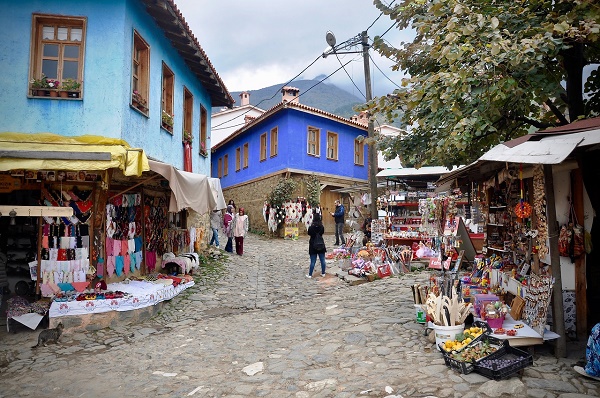 Although there is not much to do or see in Cumalıkızık, visitors still come here to marvel at the finely preserved houses that are over 700 years old boasting a typical Ottoman-style design with stonework and adobe walls with wood beam details, proudly standing in purple, blue and yellow colours by the narrow cobblestone alleyways. The beauty of this village, its streets and its houses will leave you speechless. Some houses have been turned into cafes and restaurants, so you can drive over here to enjoy the view on a sunny day while enjoying a delicious lunch.
Dine on Famous Turkish Kebab
Turkish cuisine is famous worldwide thanks to its assorted collection of mouthwatering kebabs. People who want to treat their pallets with authentic Turkish taste flock to Bursa, as it contains the country's most decadent kebab variations.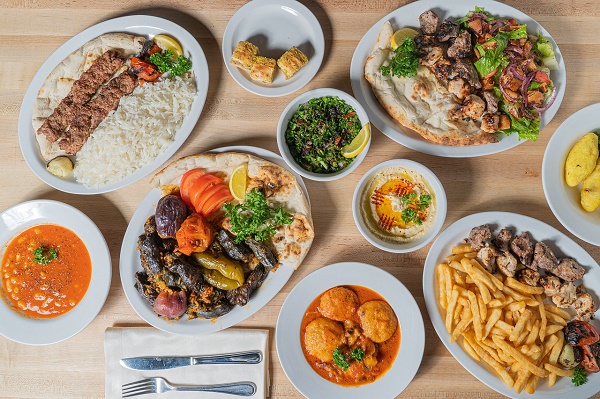 If you are a foodie and still leave Bursa without trying out at least one plate of Iskender kebab, which features layers of flat bread and meat soaked in rich tomato sauce and topped off with browned butter, then you will regret it until you get another chance to vacation in Bursa.
Visit the Bursa Grand Mosque
Being a city with great historical importance in a Muslim country, Bursa is filled with mosques and other religious monuments, but none can be compared to the incredible stature of Bursa's Grand Mosque, or Ulu Cami. For over 500 years, it was considered the largest mosque in Turkey. The crown jewel, also known as "The Heart of Bursa Beats," proudly sits in a central area of the city.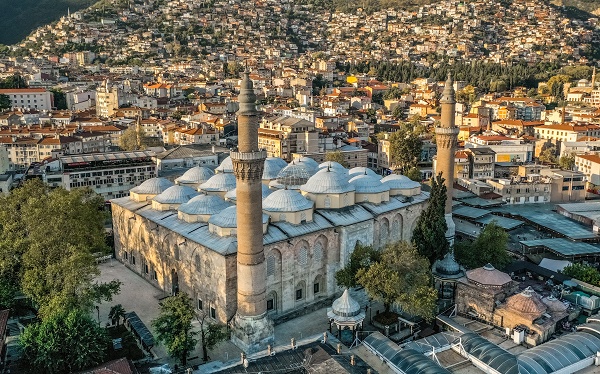 The Grand Mosque is famous for featuring 20 impressive domes, a vast and serene space for prayer, a finely carved pulpit, and decorations with calligraphy details. During the Friday prayers, the mosque can hold close to 5,000 people inside its walls, and 2,000 more can be accommodated outside. Whether you are a Muslim or not, if you are vacationing in Bursa, then this is a must-visit place for you.
If you are also interested in planning a soul-soothing trip through the rich culture of Bursa, Turkey, in 2023 at the best price, then visit NCL Tours to book your next flight.