Located on the stunning Turkish coastline and bordering the Aegean Sea, Bodrum has a lot to offer visitors. Whether you're after history, cuisine or leisure, the turquoise waters and beautiful beaches that line the city make it the perfect place to relax once you've explored its impressive sites. With so much to see and do on a holiday to Bodrum, we've hand-selected a few of our favourite activities.
Visit St Peter's Castle
A magnificent structure on the shoreline of Bodrum's spectacular blue bay, St Peter's Castle is over 600 years old. A Gothic-style stronghold, you are allowed to walk around the winding passageways, which were designed to make it as difficult as possible for invaders to navigate.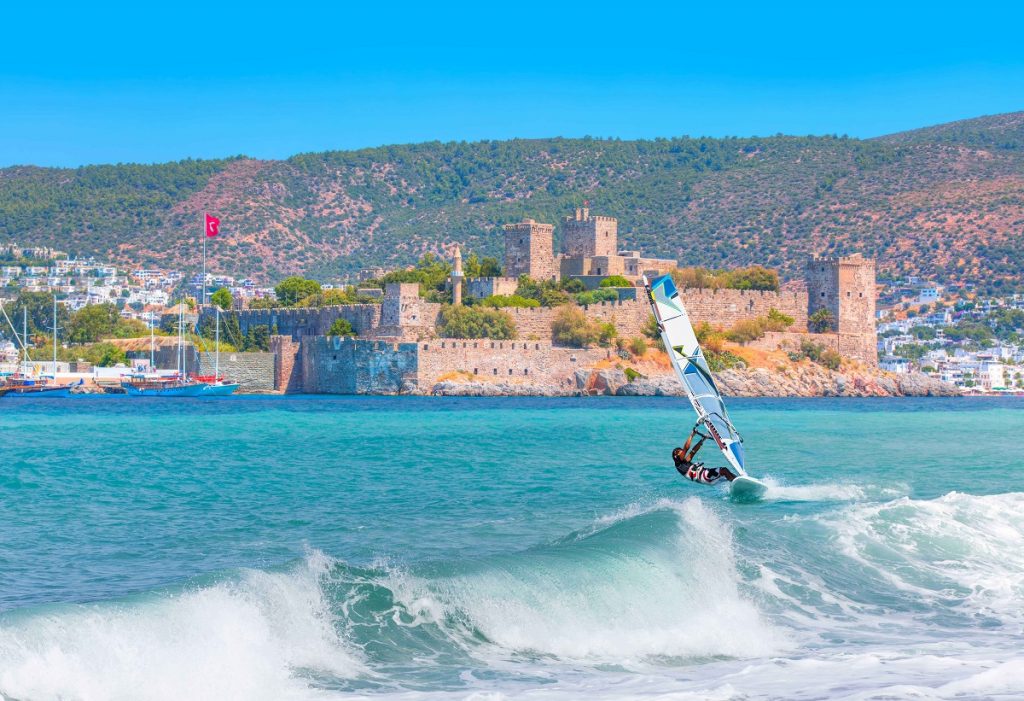 Inside, you can learn more about its fascinating history, including its time as a prison during the Ottoman Empire. Fun fact: the five main towers are called the British, French, German, Italian and Spanish Towers.
Take a boat trip on the Bodrum Peninsula
Boat trips are available no matter where you're located on the Bodrum Peninsula, so take some time to decide which one is right for your needs. This is an excellent way to explore the coves and bays dotted along Turkey's coastline, and you might even get the opportunity to do some snorkelling in the pristine turquoise waters. Other boat trips even include a visit to the hot springs on Black Island.
See a show in the Bodrum Amphitheatre
The 4th-century Bodrum Amphitheatre sits on a hillside above the city centre, and you can explore the ruins on a day visit or watch a Turkish performer playing there during the summer.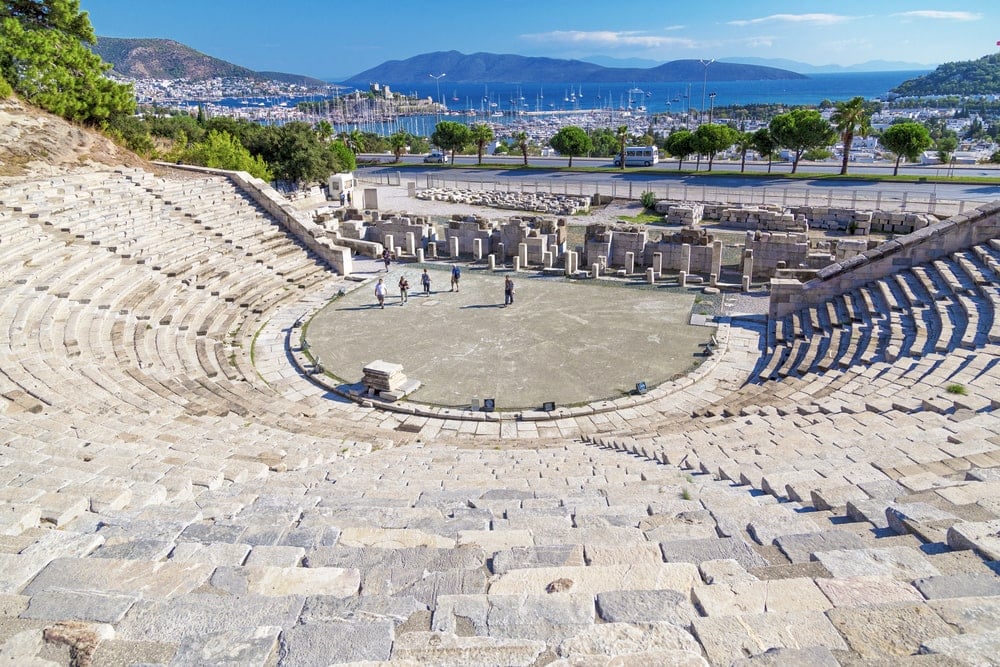 Today, its capacity is an intimate 4,000, but in ancient times, it seated around 13,000 people.
Explore the Mausoleum of Halicarnassus
One of the Seven Wonders of the Ancient World, only the ruins of the Mausoleum remain. Destroyed by a number of earthquakes, the tomb was originally built for King Mausolus and was approximately 46 metres in height. Many of the old blocks were also used to build Bodrum Castle, so although the Mausoleum no longer exists, there is a full-scale replica to enjoy. The Mausoleum of Halicarnassus is definitely worth a visit if you're in Bodrum.
For more advice on booking your next holiday to Bodrum, contact us at NCL Travel today.