If curiosity is the mark of any truly interesting holiday, then Thailand ticks a host of eye-popping wonders that tell of its charming people, fascinating history and amazing landscapes. These cool, hidden and unusual things to see on a holiday in Thailand will ensure you truly appreciate this magical land.
The Red Lotus Lake, Udon Thani
Winter mornings are the best time to see this stunning expanse of wetlands that bursts into a sea of thousands of flamingo-pink and magenta water lilies.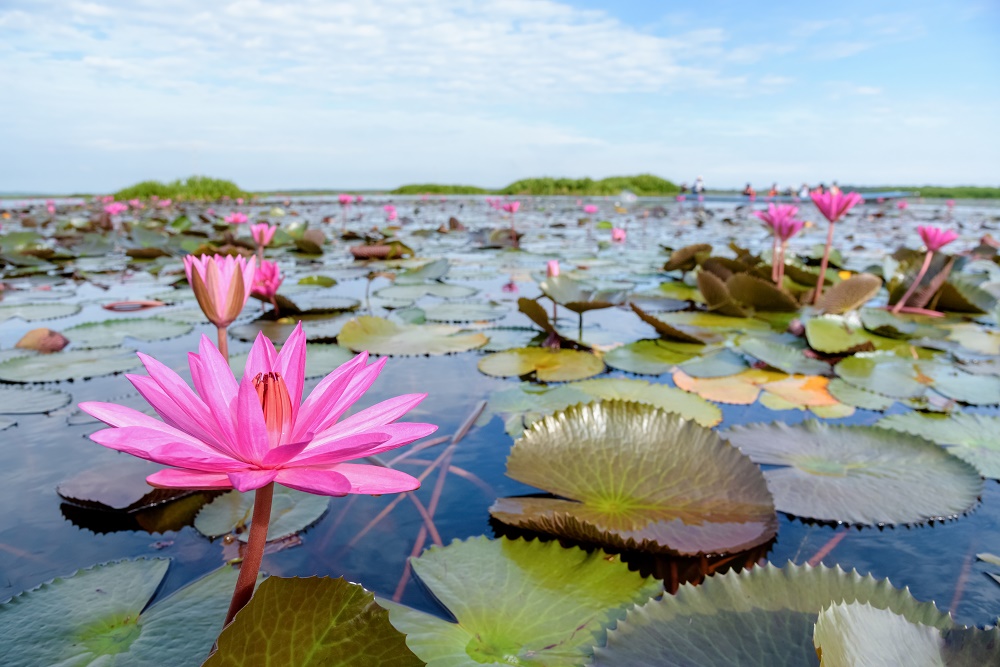 Local legend suggests the inland freshwater lake was turned into a deadly swamp by Phaya Nak, ruler of the deep, following the death of his son. Jump aboard one of the small local boats that will take you on a tour through the sea of blooms.
Wang Saen Suk Hell Garden, Tambon Saen Suk
After scaling the heights, why not add a trip to the underworld to a day's itinerary? Purported to bring to life Buddhist teachings of the underworld, this surreal assortment of statues depicting demons, ghosts and eternally tortured beings tells a multitude of stories from Thai folklore and religious teachings. Once you've spent some time in hell, be sure to complete the adventure with a stroll through the gardens to visit the temple having learnt a valuable lesson to behave yourself in this life.
Wat Samphran Temple, Khlong Mai
Resembling a crazy helter-skelter, this 17-storey conical tower is circled by an enormous hollow dragon with a staircase inside leading to the top of the 80-metres tall structure.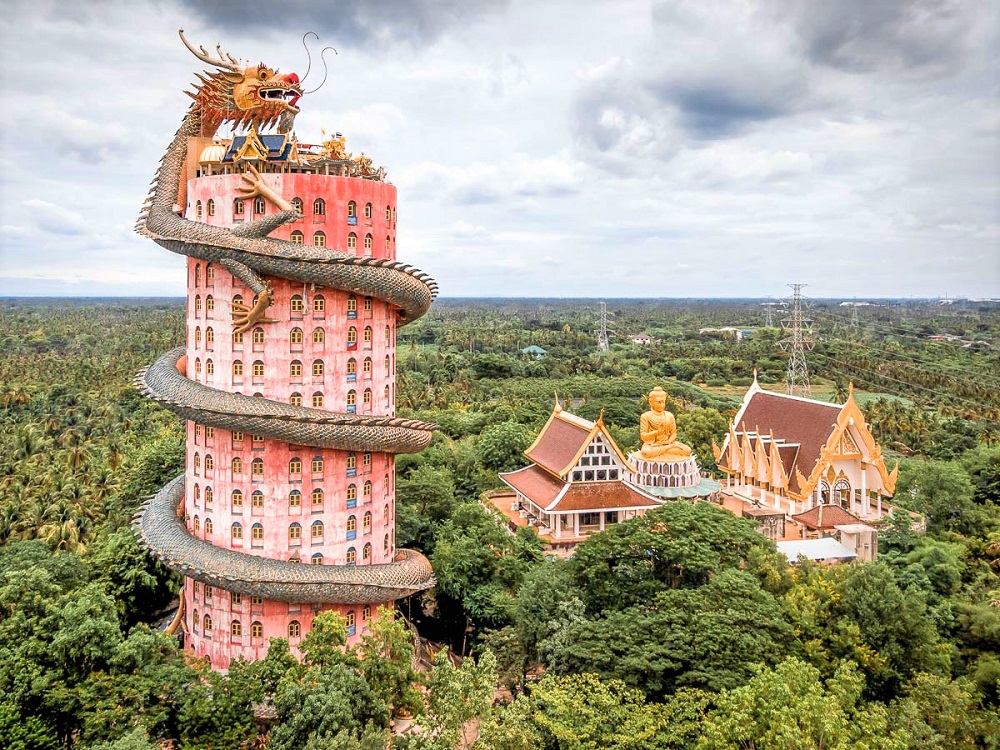 Wat Samphran Temple is all a bit crazy (think Rapunzel meets Smaug the Dragon) and the surrounding gardens are worth a stroll with a variety of statues dotted along the trail that runs through. The area around the temple is sparsely populated and you can spot the pink highrise from some distance away.
Siriraj Medical Museum, Bangkok
The Siriraj Medical Museum is housed in Thailand's oldest hospital and medical school. The museum boasts a collection of anatomical and graphically macabre exhibits. Deformed babies, the fractured skulls of murder victims, autopsy instruments and diseased organs stand alongside the mummified corpse of Si-Ouey, Thailand's reputed first serial killer.
Planning a holiday in Thailand?
If you're ready to book a Thai adventure, then at NCL Travel, we can handle all your flight and accommodation requirements, leaving you free to draw up your quirky, cool and once-in-a-lifetime itinerary.